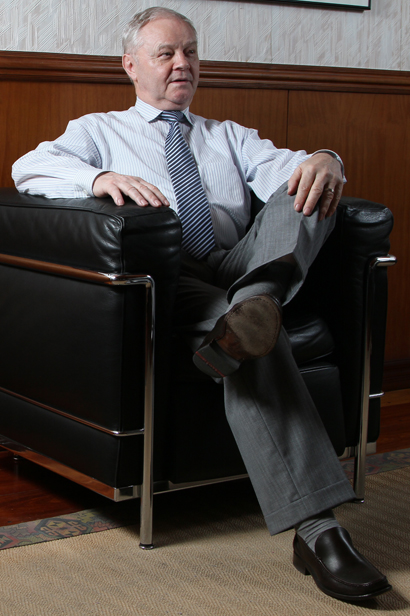 The man who has shaken hands with six Philippine Presidents, an advocate of the mixture of Filipino and German mentality, a stern promoter of using the English language in schools, and the "brutally-frank" lad that grew up from the farmlands of Germany is the highly principled, well respected and much loved Claus Sudhoff, the President and CEO of CS Garment, Inc.
Under his sleeves, he was the former president of the European Chamber of Commerce of the Philippines, past vice resident of the Employers Confederation of the Philippines, previous president of the Cavite Economic Zone Investors Association, an honorary member of the Rotary Club of the Philippines, and has been considered one of the distinguished purveyors that have assured the Philippines of continued access to the expanded European market.
Through CS Garment, Inc., he is able to supply high quality shirts to top luxury brands of the world. From Germany, he made his way to Asia. Claus Sudhoff worked for several employers in the apparel sector until he founded CS Garment, Inc. in 1990.
For more than two decades of living in the Philippines, he has been a resilient defender of how the Filipinos work, think and live. He has been a silent and keen observer of our culture and practices that every time the Filipinos are doubted, he is quick to point out the many of our people's unknown yet outstanding qualities and assets. Even amongst his fellow-Germans, Claus Sudhoff is a valiant, vigilant, and vigorous promoter of investing in the Philippines.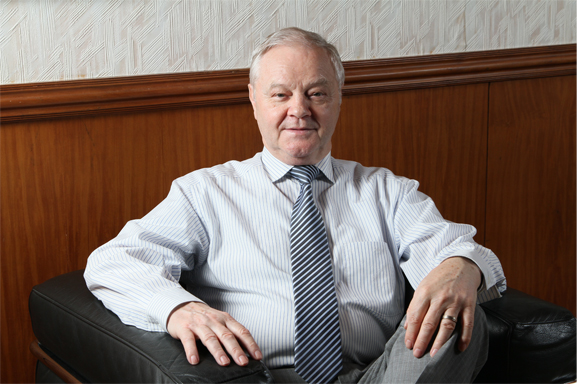 Forward. Fair. Frank. Principled. Loved. That is Claus Sudhoff in the eyes of all those that has learned, laughed and lived with him.
Danke, Claus Sudhoff.